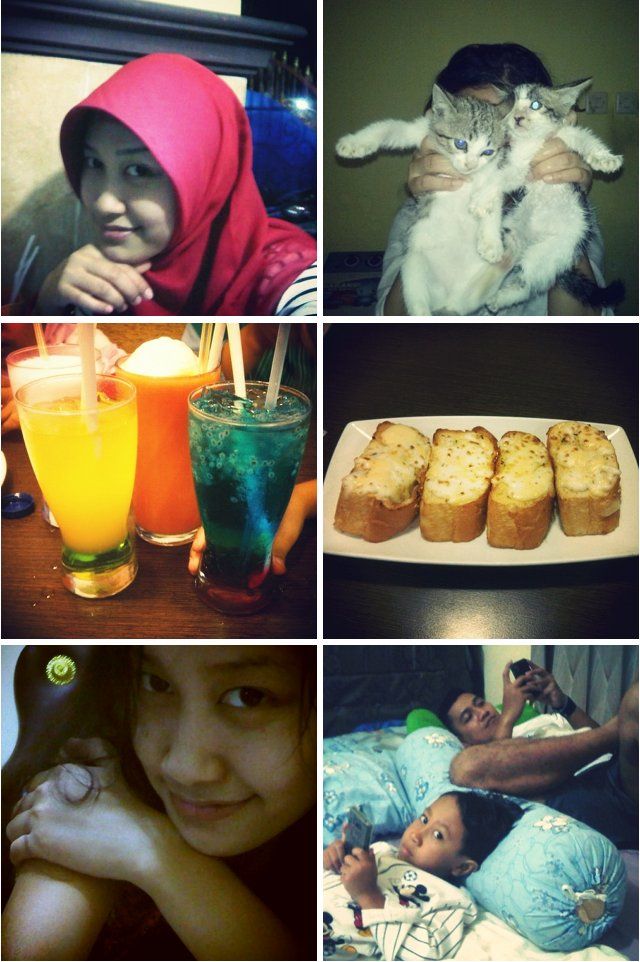 [random photos from the past few days]
Well, I'm super busy again and I have no idea how to find the time to keep up with my blog anymore. phew!! If I'm here rite now sharing things with you, I can tell you that there are clothes in my back need to iron haha.
1. eating bakso malang photograph hehehe (whenever wherever narcissista)
2. Meet Lana and Eva, new cuteness to adore
3. favorite beverages, they're so gooooood..
4. yum! monday afternoon with the kids at pizza hut
5. bed time narcissistic excuse for too much narsis huehehehe
6. Papa and Alif, posisi wenaaak [foto barusan]
selamat bermalam jumat buat yang merayakan hehe