I love pizza, one of my favorite food. That's why, when Mama Faza offered me to join her quick lunch in Pizza Hut, the only word I remembered to say was "SURE! ayo ha!" Seperti biasanya, ngobrol sama Mama Faza is super fun. Sambil minum Lychee Sparkle yang so delicious, ngobrol ngalor ngidulnya jadi tambah seru. Your Monday still hate you?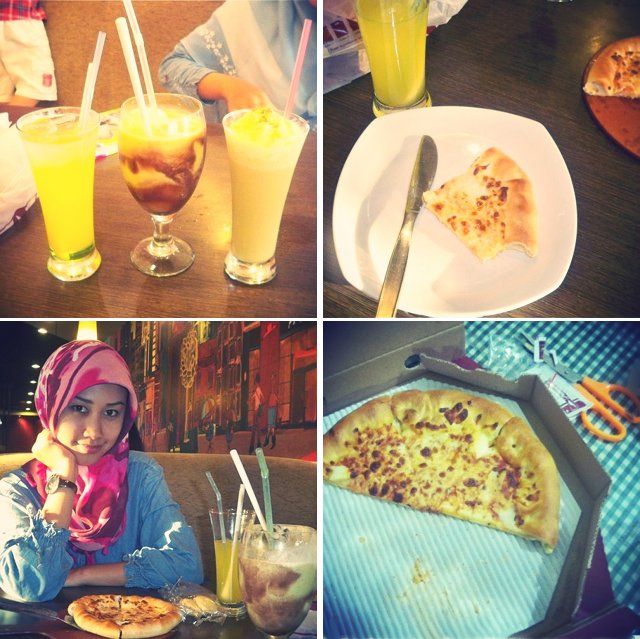 //delicious beverages//wants a slice?//take my picture first, Sis//Cheese lover, take away deluxe cheese buat Papa Alif//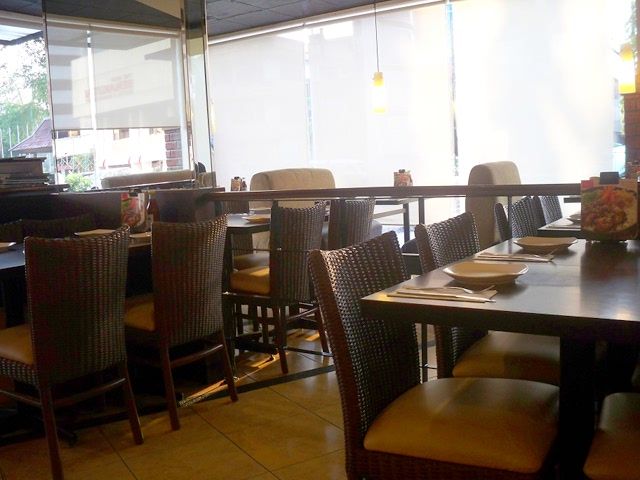 I love this view, sepi, tenang, love it!
and Mama Faza photo background, lovely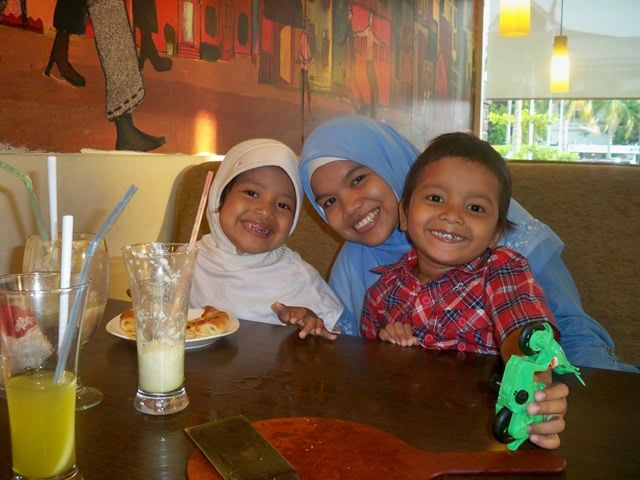 and her cute kids