I'm hopeless at plants. That is all. I don't know exactly what I did wrong. I admit it, sometimes they're neglected, but I tried my best to follow the directions, water the plants when it needs to be watered. Or, they're over watered?? I don't know, those plants do the same thing, sit there then looking beautiful just for a moment, then turns brown, flowers fall off then die. *sigh*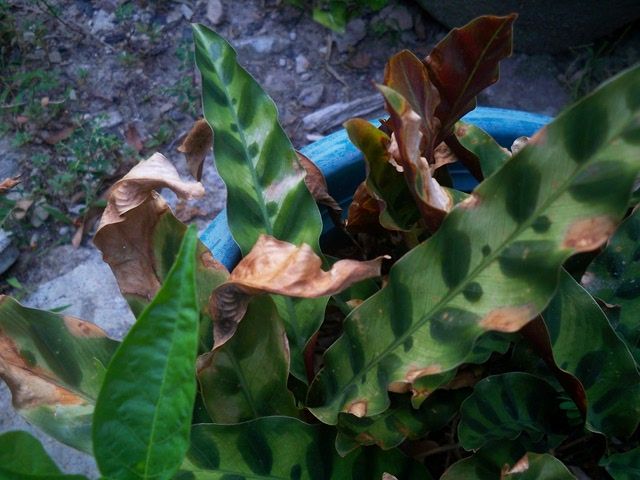 yang tersisa, akar tanaman gelombang cinta, ever heard?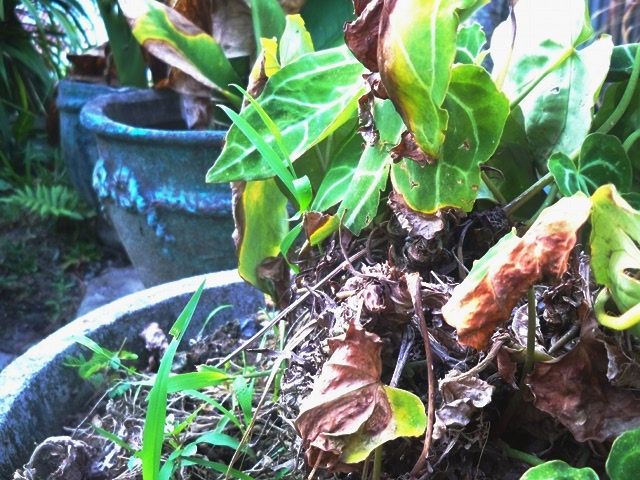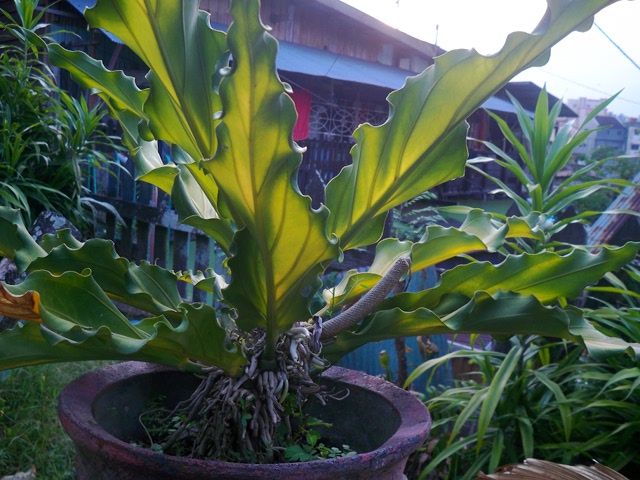 Saya gak tau sampe kapan yang ini akan bertahan..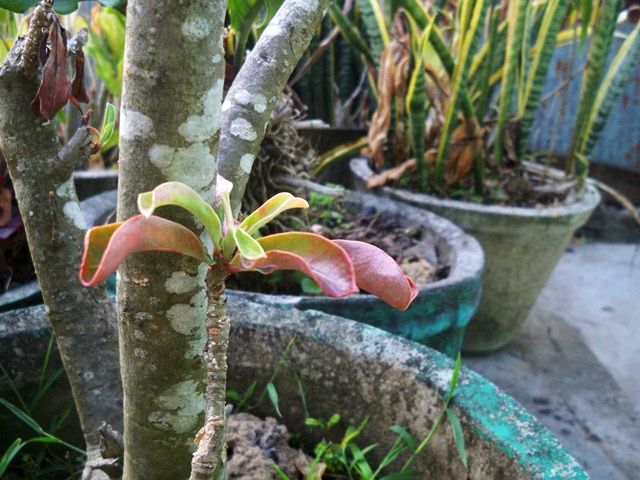 There's always hope.. Bunga kamboja ini tadinya saya kira udah mati, dan tetap saya siramin, tau2 muncul tunas baru di batangnya udah kering. Stay alive girl!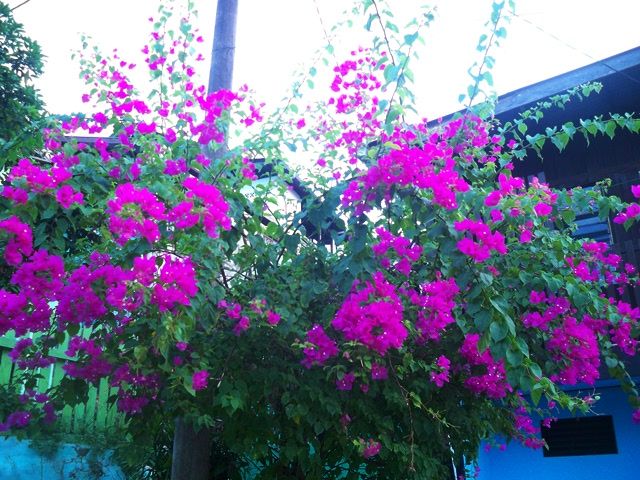 this bougainvillea bloom forever, they grew without any special care. I never water them indeed. Subhanallah..