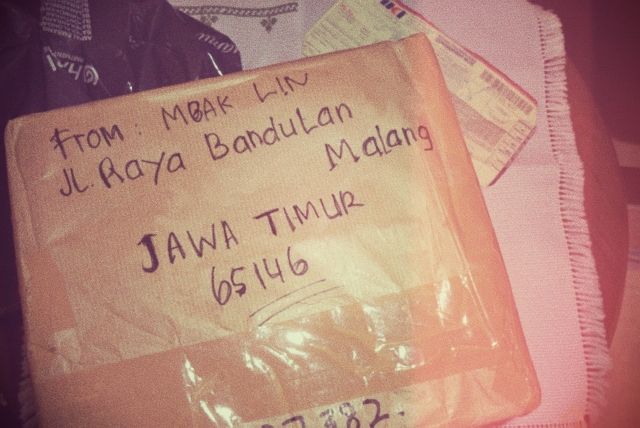 Dua hari lagi saya akan genap berumur 28 tahun. It's always strange to think about how the time flies and I was at a different age. Feels like I was just 16, in a high school, and then I came out of a sleep and suddenly I am 28, and married, then become a mother. Subhanallah..
Kemarin saya mendapat kiriman kind of birthday present from my sister di Malang. Sebuah mukenah. It's a very special present that speak right to my spirit, it's like carrying a message from my parents "Jaga solatmu ya..". Tapi alasan kakak saya bukan cuman itu, katanya "Halah, dari dulu bilang mau beli mukenah baru, gak beli-beli juga, aku aja sudah yang beliin.." hahaha
Well anyway, terima kasih mbak, hadiahnya.. InshaAllah dengan mukenah baru, dan semangat baru semoga saya bisa menjadi seorang muslimah yang lebih baik lagi. Amin. Btw, saya langsung jatuh cinta sama ornamen bunga biru. Bunga-bunga ini bukan cuma bordir tapi juga tempelan, jadi seperti bunga beneran pas dipegang. Subhanallah..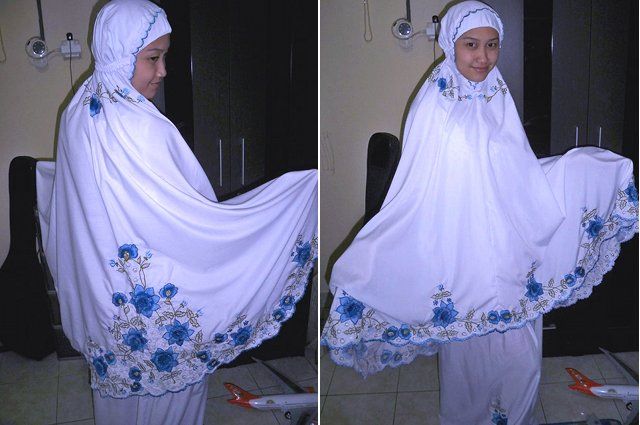 For 28, I have a number of new plans, and all I have to say to you is, LET'S DO THIS!!
Alhamdulillah, Alif juga dapet hadiah lebaran dari Mbah Utinya di Malang, baju koko baru. Alif juga gak kalah seneng sama Mamanya.